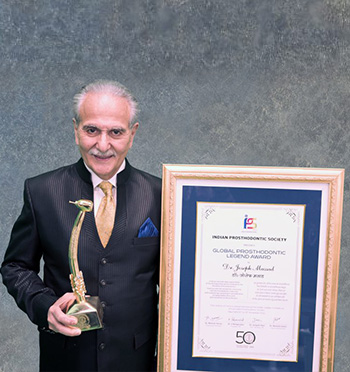 Dr. Massad with his award
The Global Prosthodontics Legend Award was presented during the global Jubilee conference of the Indian prosthodontics society. The event took place in New Delhi from November 10 through November 13.
The citation of honor was signed by the organizer, Dr. Mahesh Verma, the president, Dr. V Rangarajan, Dr. Jangala Hari, and Dr. Mahesh Laurie.